Unique Dog Feeders - In the Company of Dogs
Unique dog feeders are stylish and fun
If you've always wanted your pet's food and water bowls to match your home's decor, or you just wanted something cool and different, unique dog feeders are exactly what you're looking for.


You want your pooch to have the best and now he can. The unique dog feeders you'll find at In the Company of Dogs are elegant and stylish ways to provide for your pet.... read more



Shop for unique dog feeders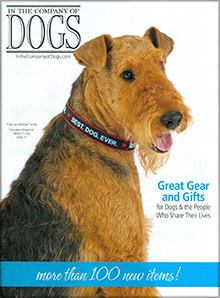 More About Unique Dog Feeders - In the Company of Dogs:
Other great In The Company of Dogs departments:
These feeders go far beyond ordinary food and water dishes. Choose from the simple lines of the column, acacia or recycled feeders, perfect for clean, modern designs. You can go ornate with baroque feeders, which are beautifully detailed. You may have to look twice to figure out it's for dogs!


No matter what kind of dog you have, there's a perfectly sized feeder for her. Available in small to large sizes, unique dog feeders are the right height for your pet to eat and drink comfortably. Bone and paw print shapes decorate some feeders and you can also use them as storage. Choose single, double or triple bowl styles for one or more dogs.
Forget plain plastic bowls that do nothing for your home. Unique dog feeders add elegance and fun just for your canine pal.