Catalogs.com Departments

News & Articles

Floor Heating Mat - Tile Depot
A floor heating mat keeps your home comfortable
With a floor heating mat, you'll never have to worry about getting out of bed and putting your feet on ice cold floors again.


Imagine no more icy floors - If you dread getting out of bed on frosty winter mornings, an easily installed floor heating mat may make you more eager to get up. When your mat is in place, your feet will hit warmth even when the temperature outside is below zero.... read more


This catalog is currently out of stock.


Please search through our categories for another catalog.


- or -

Shop for floor heating mat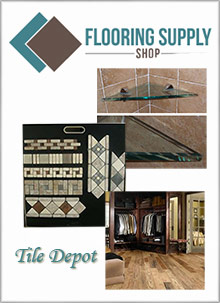 More About Floor Heating Mat - Tile Depot:
Other great Tile Depot - Flooring Supply Shop departments:
Not just for chilly bedrooms - While a floor heating mat is perfect for your bedroom, you can also install one wherever you have tile, such as bathrooms and kitchens. You can even place one in a sunroom, making this room warm and cozy in the middle of winter.
Modern convenience adds value - Just think of how prospective buyers will react when they hear you have heating mats all over your home. If you're in the market to sell, this adds tremendous resale value. Your investment in heating mats will more than pay for itself.
A floor heating mat system from Tile Depot keeps you warm and toasty during chilly weather, and also makes your home more valuable.