Catalogs.com Departments

News & Articles

Talking Desktop Clock - Youcan Toocan
A talking desktop clock helps anyone with poor vision
If reading numbers on a clock has become difficult due to poor vision, try a talking desktop clock that will always let you know what time it is.


Always know the time - With the push of a button, a talking desktop clock announces the time. You'll also know whether it's day or night with an AM/PM feature. This clock is extremely helpful if your eyesight has become limited.... read more


This catalog is currently out of stock.


Please search through our categories for another catalog.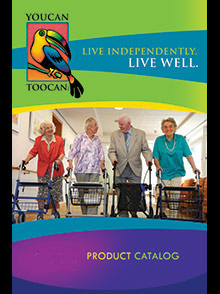 More About Talking Desktop Clock - Youcan Toocan:
Other great Youcan Toocan departments:
Tells you the date as well - Talking clocks with calendar features tell you the date, day of the week and even the month. Forget about tracking down a typical calendar. You can set an alarm for morning wake up or for important appointments.
Never strain your eyes again - Reading small numbers on digital clocks can be hard on eyes as you grow older. A talking desktop clock eliminates this problem. Now you'll have all the information you need right at your fingertips. However, if you want to see the time, big displays make it easy to read.
Youcan Toocan has the right talking desktop clock for you. Place it on your nightstand, office desk, coffee table or anywhere that's convenient for you.