Catalogs.com Departments

News & Articles

Women's Shoe Accessories - Herrington Catalog
Women's shoe accessories keep your footwear neat and organized
If you want your footwear to stay organized and tidy, then women's shoe accessories from Herrington will help. Not only do you keep your home neat, you can also prolong the life of your shoes by storing them this way.


Women's shoe accessories are great for storage. Don't toss shoes all over the floor of your closet and take up valuable space.... read more


This catalog is currently out of stock.


Please search through our categories for another catalog.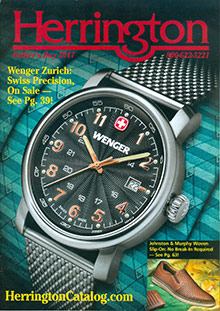 More About Women's Shoe Accessories - Herrington Catalog:
Other great Herrington Catalog departments:
Try stacking cedar racks instead, which go up instead of out. Cedar keeps the space sweet smelling as well as repelling pesky bugs. Sturdy racks stack as high as you need them, keeping five to six pairs of shoes on each rack neatly in place.


You'll never have to worry about stinky shoes again with Sweet Feet, which you simply place into your shoes when not in use. Cedar chips absorb moisture and odor, keeping nasty fungus at bay. Kick your shoes off anytime! You can also choose women's shoe accessories like cedar shoe trees that help your shoes keep their shape when in storage.
With a variety of women's shoe accessories, you can keep your shoes neat, organized and smelling fresh for years to come.