Catalogs.com Departments

News & Articles

Perfect Family Vacations – Hilton Hotels
Bring loved ones together while enjoying perfect family vacations
It's time to pack your bathing suits, sunscreen, comfortable shoes, a good book and the kids because you are off to enjoy some much needed rest and relaxation. The perfect family vacations are a good way to bring the family closer by spending quality time together, enjoying each other's company and soaking in the sights.


It's Florida or bust – Florida is a hot spot where perfect family vacations are guaranteed.... read more


This catalog is currently out of stock.


Please search through our categories for another catalog.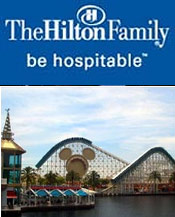 More About Perfect Family Vacations – Hilton Hotels :
Other great Hilton Hotels departments:
Stay at the finest hotels in Orlando, many of which are located just a few miles away from some of the world's most exciting destination spots including Disney World's Magic Kingdom, Universal Studios, Busch Gardens and SeaWorld. After a full day of sightseeing, eating delicious food and taking hundreds of pictures, you'll be ready to retreat back to your hotel to unwind before starting another day of excitement.


A Day at the Nation's Capital - Make Washington, D.C. your next destination stop when looking for perfect family vacations to enjoy with loved one. You'll enjoy staying at kid-friendly hotels in the Nation's capital that know how to accommodate the family. Enjoy our Nation's most historic attractions like the Lincoln Memorial, the Washington Monument and the Capital Building. Don't forget to take advantage of the Smithsonian and the National Gallery where you will learn a lot about the history of our Nation.
Relax and unwind in some of the country's most beautiful hotels while enjoying perfect family vacations together.