Catalogs.com Departments

News & Articles

Personalized Baby Apparel - Personal Creations
Your little one will make a statement with personalized baby apparel
Are you trying to find personalized baby apparel that will allow your little one to make a fashion statement? Personal Creations offers a large variety of onesies, rompers and long johns that you and your baby will love.


Whether you're trying to find a shirt that will allow your newborn to proudly show off his or her birth month or you just want to make an entertaining statement, you'll find a number of various styles that will look adorable on your little one.


... read more


This catalog is currently out of stock.


Please search through our categories for another catalog.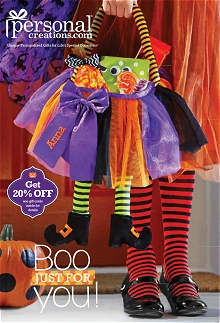 More About Personalized Baby Apparel - Personal Creations:
Other great Personal Creations departments:
Personalized baby apparel offered in this collection allows your baby to make a major statement before they can say "Dada"! From announcing their name to telling a funny, quirky little joke, these adorable shirts and rompers will be a fun conversation piece for your family and friends.
Allow your baby to show off the unique personality that you love so much. From funny sayings to unique inside jokes, you can put it all on a comfy, cotton onesie that your baby will stay comfortable and cool in.
Don't settle for boring, monotonous rompers you can find anywhere! Get truly unique personalized baby apparel that will make you smile every time you pull it from the wash.