Catalogs.com Departments

News & Articles

Women's Handbags and Purses - Nature's Jewelry
Women's handbags and purses are necessary style statements
Carry all of your day's essentials in stylish women's handbags and purses that will complement a variety of outfits, from dressy to casual and everything in between!


Whatever you wear, there are women's handbags and purses sure to match your ensemble. With the stylish selection from Nature's Jewelry, you have your choice of giraffe print handbags, wooden beads accent crochet bags, falling leaves quilted handbags, colorful cats or blue cats trio bags, patch madras hobo bags, snap top leather bags, paisley shoulder bags, two tone shoulder bags, denim hobo bags, leopard tapestry totes and much more!



Women's handbags and purses come in a wide range of shapes, sizes and styles, so you'll have the perfect bag whatever your needs.... read more



Shop for womens handbags and purses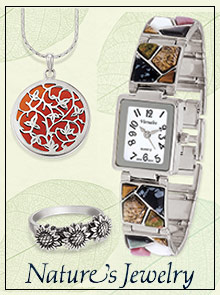 More About Women's Handbags and Purses - Nature's Jewelry:
Other great Nature's Jewelry departments:
Do you like hobo styles or do you prefer more structured bags? You'll find a bag that suits your style among the dozens of options here. Casual bags, handbags for work and matching accessories will hold your necessities in unique and fashionable ways, every day of the week!

Choose from various women's handbags and purses, and let flair meet function, in a style that's perfect for you.