Cohen's Furniture
COHEN'S Furniture is committed to providing the best quality home furnishings at a VALUE PRICE you can afford.
A tight budget can still give you good design and a home to be proud of. Your money will go further and you can live better by decorating your home with furniture you love.You get affordable prices because Cohenís is very competitive. And their long standing relationship with their sources means they get the very best prices and pass those savings directly to you.
What's Inside:
Quality Crafted Furniture - At Cohen's you get American made furniture made by people who have been making quality furniture for generations. You get products made by people who know how furniture is used in the American home. You get solid wood construction, solid cherry, solid oak, solid maple, solid birch. You get solid American wood for solid American value. You get durable finishes. Most dining tables have new catalytic finishes that are virtually waterproof and stain resistant.


Custom Order - And you can custom order! In most cases it costs no more to custom order your new dining room, bedroom or living room in the styles, sizes, colors and finishes you really want. Custom orders are usually delivered in 6 to 8 weeks or sooner.


Design Assistance - Cohen's Furniture is ready to help with design assistance. Their talented designers will assist you with a room plan showing the best layout and best sizes for furniture. They are there to help guide you through color and style selection. And, they keep your budget in mind to make the shopping experience satisfying and rewarding.
Let Cohen's Furniture show you how to have a beautiful home at a price you can afford.
---
You might also like these Home Decor catalogs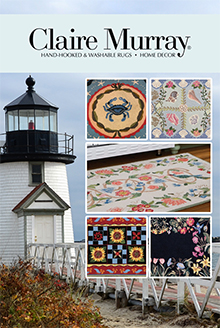 Claire Murray Rugs & Decor
Warm your floors and overall decor with Claire Murray rugs in dozens of charming themes
Get e-Catalog