Catalogs.com Departments

News & Articles

Stone Fabrication Tools - Tile Depot
Stone fabrication tools make fabricating easier
Are you a stone working pro who takes pride in your craftsmanship? Whether this is your job or hobby, working with the right stone fabrication tools makes sure your stone work comes out professionally every time.


All the right tools - With wet cutting profilers for stone in different widths, you'll have just the tool you need to complete the job.... read more


This catalog is currently out of stock.


Please search through our categories for another catalog.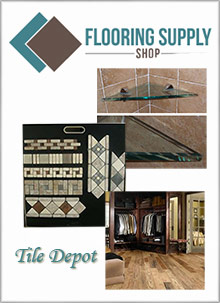 More About Stone Fabrication Tools - Tile Depot:
Other great Tile Depot - Flooring Supply Shop departments:
Well-crafted and precision stone fabrication tools ensure your work shows expert quality and skill.


From cutting to polishing - Once you've expertly cut your surface, smooth it out with polishing pads in just the texture you need to perfect the job. Color coded pads make it easy for you to find the one you want.
For a wide range of materials - This collection of specialized tools can handle natural stone as well as granite and marble. Choose from a full line of Alpha professional stone fabrication tools if you want quality products that will turn out great results time after time.
Tile Depot provides stone working pros the stone fabrication tools they need to get the job done and done right.