What is an animal rescue?
By Catalogs Editorial Staff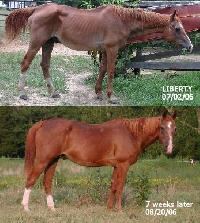 Knowing what is an animal rescue can help you find your next best friend
An animal rescue is an action taken by an organization that goes out and saves animals of all kinds that are reportedly neglected or abused or those that simply can?t be cared for by their owners.
Sometimes pet owners contact an organization and ask them to ?rescue? their dog because they can no longer take care of a pet or can?t manage it. Not every dog is a good fit for every family and sometimes this isn?t discovered until some time has passed.
Dogs and cats aren?t the only creatures liberated by rescue organizations. Farm animals are retrieved if they are neglected or are victims of natural disasters such as floods or hurricanes and tornadoes.
Before you continue reading about the What is an animal rescue? there is a special announcement we would like to share with you. Catalogs.com has negotiated special medicare rates for our vibrant community of seniors. If you are over the age of 60, you can head over to our Seniors Health Section which is full of information about medicare. All you need is your zip code and a few minutes of your time to potentially save 100s of dollars on your medicare bills.
WHEN NATURAL DISASTERS STRIKE
When there is a natural disaster of epic proportions, such as Hurricane Katrina, animals become victims. Not only are pets separated from their owners but the natural habitat is destroyed which effects rabbits, raccoons and birds. When critters are trapped, they can drown or die from heat exposure or lack of accessibility to food and clean water. Teams go into these areas and make every attempt to save these creatures.
It is wonderful and remarkable when an animal that has become separated from its owners due to a natural disaster is reunited with its family through the efforts of these groups.
Sometimes animals are retrieved from sketchy breeding centers (e.g., puppy mills) where they have been ill-treated, overly-bred and are sick as a result.
~
These groups work hand in hand with shelters. The rescue group has the time and generally the resources, unlike the over-crowded and under funded shelters, to evaluate the creatures that they have recovered. This evaluation allows the workers to assess the good and bad qualities of the critter, his temperament and personality. Usually, the group is able to pay for medical care through donations and discounted rates from veterinary clinics.
Rescue groups are very choosy about whom they approve to be pet owners. The goal is to make a good match between the creature and a human. Before this can be done, the workers must determine how well the animal behaves around children and other mammals and its level of activity.
Some liberated dogs go into foster homes until they are permanently adopted or they are kept in kennels.
Canine recovery groups often rescue a certain type of breed, such as greyhounds that are left to languish after their racing days are over. Others, like the American Black and Tan Coonhound Rescue, concentrate on rescuing abandoned, abused and homeless hunting dogs. Interestingly and unexpectedly, one-quarter of the dogs in shelters are purebreds.
ESTABLISHING SANCTUARIES
Sanctuaries are established where these critters can live until another home is found for them. Establishing and maintaining these sanctuaries is an enormous undertaking and requires hours of manpower and lots of money to feed, house and provide medical care. The people who chose to be involved in this sort of operation are committed to providing safe havens for these creatures.
These sanctuaries are invaluable. They serve as refuges for the homeless creatures Cows, horses, pigs, donkeys, as well as cats and dogs, can be found at these sanctuaries. Sometimes an animal ends up living at this locale the remainder of his life if he isn?t adopted.
VOLUNTEERS ALWAYS NEEDED
If interested in getting involved in this kind of effort there is always room for more volunteers. Options including volunteering at a center and/or donating money and items (food, beds, etc.) Fund-raising is very important and requires manpower.
Popular Savings Offers
Many pet supply stores have ongoing fundraising efforts for animal rescue, or sponsor special supply and donation drives. Some support adoption drives, and may donate a portion of sales to animal rescue. Shoppers can find out about how to participate by registering with their favorite pet supply store website, and by following the store pages on Facebook and other social sites.
Sturbridge Yankee Workshop
FREE CATALOG
My Furniture Country
Free Catalog
Wisteria - Catalog
Free Catalog
Get Help With Your Medicare Costs: Getting Started
Free Catalog
Enrolling in Medicare Part A & Part B
Free Catalog
Ithaca Sports
FREE Shipping
Orvis Fly Fishing
Shop Now
Savannah's Candy Kitchen
Free Catalog
Florsheim Shoe Company
Free Catalog