Catalogs.com Departments

News & Articles

Plaques and Awards - PaperDirect
Plaques and awards help you express gratitude
Are you looking for the perfect way to say "Great job"? Customized plaques and awards from PaperDirect offer a number of appreciation plaques and awards for every occasion. Whether you're recognizing an employee's job well done or congratulating a little sportsman on a game victory, custom engraved plaques and awards are the perfect ways to say "congratulations".... read more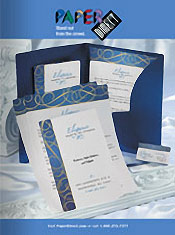 More About Plaques and Awards - PaperDirect:
Other great PaperDirect® departments:
Do you want an award that offers a customized, professional touch? Are you tired of boring trophies with impersonal sayings? Try a print-it-yourself Kudos Award! With a wide array of unique designs to choose from, you'll be able to say exactly what you want to your worthy award recipient. Find the perfect plaques and awards today.



From elegant crystal awards and trophies to classic wooden and glass engraved plaques, you'll be proud to present this award to your hard worker. Browse through a large selection of beautifully designed plaques and awards that range from classical wood to modern, cutting edge acrylic.



At these affordable prices, you'll be able to purchase awards for al of your hard working employees or a team of budding sportsmen who just won their first little league championship. Anyone would be proud to display these gorgeous, customized plaques and awards from PaperDirect.