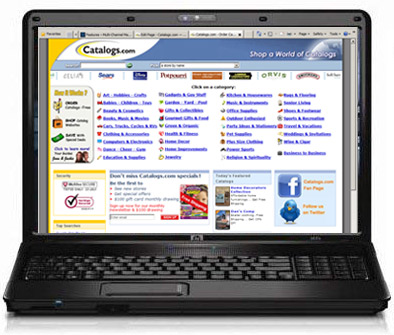 Thousands of companies have found millions of customers with Catalogs.com
Catalogs.com features:
Drive targeted web traffic to your company's website.
Generate qualified consumer requests for your catalog and email campaigns.
Increase awareness of your company's brand with millions of new shoppers.
Build your database of opt-in consumers for targeted special offers & newsletters.
Gain visibility on the major search engines with our optimization experts.
Fast Facts:
Catalogs.com is the #1 Internet source for online and mail order
Generate more qualified leads for your catalog and drive more traffic to your site with the Internet's leader in online catalog marketing
Traffic: Between 900,000 and 1,100,000 shoppers visit Catalogs.com each month
Ranked in the top 3000 websites worldwide
Merchants: 1000s of top brand and specialty consumer/B2B retailers
Experience: In business and online since 1996. Recognized as the industry standard in website and catalog marketing.
Demographics: 64% female – 34% male – 50% college graduates – primarily between the ages of 25 and 55