The best collectibles, featuring limited-edition collectible gifts, jewelry, home decorations, and personalized gift items that will be cherished now and for years to come.
How can I request a Bradford Exchange for 2021?
To request your Bradford Exchange Collectibles catalog for 2021, fill out our Catalog Request Form and you'll receive your free copy of + Bradford Exchange Collectibles with no shipping costs. With exclusive offers, coupons, deals, and promotions, you will surely enjoy browsing through their products. Grab your copy right away.
A Dazzling Array of Unique Collectibles
If you are looking for a one-stop-shop where you can buy unique gifts, original fine designs, extraordinary collectibles, the Bradford Exchange is the definitive shopping destination for you. They bring you more wonderful items not found elsewhere. Whether you are looking for meaningful gifts or a special something just for you, we hope you will be surprised and delighted with what you discover.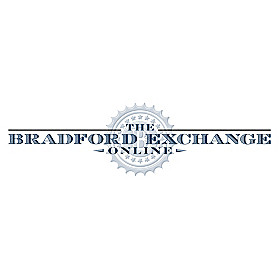 Great Gifts for the Ones you Value
Whether it's special loved ones, important family members, or long-time friends, the Bradford Exchange can certainly help you with choosing gifts for them in all types of seasons and events. They have a wide selection of great gifts to celebrate from birthdays and anniversaries to graduations and holidays. You will be amazed at their gift selection and impressive personalized gifts, including fine jewelry and heirloom keepsakes, that let you help create one-of-a-kind expressions of love just for your gift recipients.
Bradford Exchange Products: Where Passion Becomes Art
Shop great collections of collectibles, home décor, gifts, jewelry, and more at The Bradford Exchange. Be inspired by the artful creations that Bradford Exchange offers. They have an amazing variety of personal collectibles such as heirloom music boxes and snowglobes, collectible coins and coin sets, figurines, lamps, and wall clocks, wine glasses and barware, perpetual calendars, collectible figurines, and sculptures and so much more. Shop Now!
Shop By Department
Trust your premier source for exquisite gift giving to help you unveil the perfect gift that has the potential to become a treasured family heirloom to be cherished and passed down from generation to generation. Shop conveniently by the department to discover an enchanting selection of apparel, accessories, and decor for adults, heirloom toys, dolls, and trains for little ones, as well as collectible gift figurines, coins, jewelry, seasonal accents, and more inspiring items that will be admired now and forever.
Shop By Collection
Shop for gifts that will immortalize their favorite characters, celebrities, movies, and television shows, featuring limited edition items from the magical world of Disney, celebrated artist of light, Thomas Kinkade, and more unforgettable icons from yesterday and today. From Elvis Presley to Marilyn Monroe, Star Trek to Star Wars, you'll find the very best collectibles spanning a variety of unforgettable collections designed to help beloved fans pay tribute to their favorite sports teams, films, and even their favorite beverages.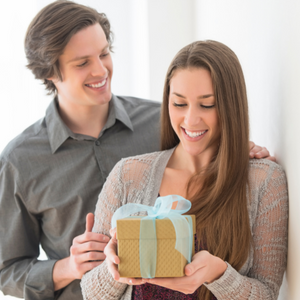 Shop By Recipient
Make gift-giving a personal affair with an exceptional selection of collectible gifts that are reserved for the most special relationships in your life. Whether you're shopping for a grandchild or a grandparent, a mother, daughter, sister, or son, you'll find a heartwarming collection of handcrafted figurines, jewelry, music boxes, sports paraphernalia, and other precious keepsakes that will honor your very special bond.
Shop By Theme
Browse beautifully crafted items sorted specifically by interest, introducing dozens of popular themes that will appeal to every recipient on your gift list. No matter if you're celebrating your favorite animal lover, spoiling a pro sports fan, or saluting a brave veteran with military keepsakes that will honor their courage and service, you'll find an exclusive selection of trinkets and treasures that will soon become their next prized possession.
Indulge your friends, family members, and loved ones with an unparalleled selection of timeless gifts that span a breadth of interests and styles, with products that reflect The Bradford Exchange's commitment to exquisite artistry, innovation, and design of enduring value.
Frequently Asked Questions
Here are the FAQs to find answers to your questions. This will discuss everything you might want to know about The Bradford Exchange from ordering, shipping to billing procedures; the current outstanding of Bradford Exchange guarantees, how to care for your collectibles, and much more!
For questions about The Bradford Exchange Rewards program, call 1-877-518-2644.
Billing & Tax Information
When are charges deducted from my payment method?
Charges are not deducted from your chosen payment method until your item is selected for shipment from our warehouse. When paying in installments (available only for select items), subsequent installments will be deducted from the same payment method about every month until payments are complete. We accept VISA, MasterCard, Discover, American Express and PayPal for payments of your online order.
2. About installment payment plans
Installments are an affordable way to shop because they spread the total cost of an item over several months. When installments are available, the number of installments and price per installment will appear on the item detail page. (Note: not all items are available for installment payments.
3. About installment payments for collections ordered by subscription
Installments are the affordable way to purchase a collection. Your installment charges are deducted about monthly, from the payment method that was authorized at checkout. We do not charge interest on installment plans. Your first installment will be deducted when your first item is selected for shipping from our warehouse.
Returning an Item
About returns or exchanges for all items
To return an item for an exchange or refund, it must be returned within the specified warranty period. All items should be returned in the original package. If the original package is not available, we encourage you to pack the items securely. If the package is unopened, you may write Refuse/Return to Sender on the outside of the package and place the return in any U.S. Postal Service mailbox.
2. Check status of returned items
You can check the status of your return online 24 hours a day, 7 days a week, for any item ordered via the Internet, phone or mail from The Bradford Exchange.
Orders and Returns sent using our Return Information Card can take from 10 to 15 business days for transit and processing before they appear online.
When we receive your return we will promptly issue an exchange, replacement, or refund via a check or a credit to your original payment method, if a refund is due. Processing rules allow us to issue credit ONLY to the payment method that was originally used for purchase. To issue a credit to another payment method or to refund this payment is prohibited under these rules.