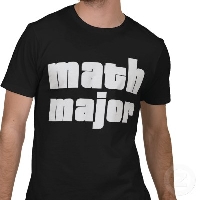 Tips, Suggestions and Guidance for Students Deciding on a College Major
Finding a college major can be one of the most challenging tasks facing any college or university student. While deciding on a major is a critical aspect of determining the particular courses you will need to meet the specific requirements of your major, many students fear that this decision will lock them into a particular fate or career path.
Understandably, many students panic or face severe anxiety when it comes to finding a college major. The truth of the matter is that the majority of college freshmen are overwhelmed and unsure about choosing a major because they are simply uncertain about anticipating their academic journey through the coming years, let alone planning a career path.
A large percentage of undergraduates change their major at least once in their college careers; and many change their major several times. Don't be discouraged if you still don't have a major. It does not help to rush into a decision about your major that you might regret later. If you are having trouble finding a college major, here are some tips and suggestions to help you narrow down the options. 
Finding a College Major: Tips, Suggestions and Ideas for College and University Students

1.    Most college freshmen actually know themselves better than they think. Make a list of your passions and interests. Thank about the differences between jobs that you find appealing and those you hate. Do you enjoy numbers but hate to write? Do you like to work with people or do you prefer to work by yourself? You may also want to take a closer look at your hobbies, sports, volunteer work, part time jobs, and leisure activities to get a better sense of your skills and weaknesses.
2.    Reading through your college course catalog is one of the best places to begin your quest for courses related to a college major. This course catalog will list information about each major, tell you what courses are required, and what courses are offered.
3.    Visit an academic adviser or career counselor. Inquire about personality tests that might help you to determine what your interests, strengths and weaknesses are. Some helpful tests include the Meyers Briggs test, the SWOT analysis, or other typology or assessment tests.
4.    Schedule appointments to meet with college professors or department heads of particular majors or areas of study you are considering. Ask them questions about the specific major, and find out if you are allowed to sit in on a few classes related to your major to help make your decision.
5.    Fellow students and alumni are some of your best sources of information about college courses and majors. Talk with upperclassmen at your school. Ask them what they like or dislike about their majors. Because every student's college experience is unique, make a point to ask a wide variety of students. Don?t let one student?s opinion hold too much influence over your choices. Contacting alumni can also be a great way to obtain information about career paths and majors. Get in touch with alumni who are working in a field of study you are curious about to determine if this might be a career path for you.
Finding a major, thinking about a career, and ultimately getting the best education you can ? these are the things that college is all about. Many schools have double majors, some triple majors, and most offer minors as well as majors. Ultimately, college is a journey, so don?t be discouraged if you don?t find the right major, or the ideal path immediately. It?s best to begin by exploring.