Delicious sugar cookie recipes
By Catalogs Editorial Staff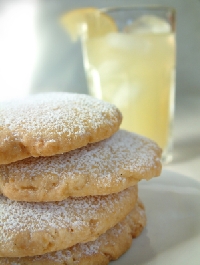 These sugar cookie recipes are simple and delicious every time.
Sugar cookies have several popular names: sugar cookies, butter cookies, rolled cookies, shape- or cut-out cookies and vanilla cookies. Some of the names are regional, but what all of them have in common is that the predominant flavorings in all the above are sugar, vanilla and butter rather than a wide array of spices and seasonings. They are deceptively simple and absolutely delicious.
Christmas Cutouts (A Family Recipe)
Before you continue reading about the Delicious sugar cookie recipes there is a special announcement we would like to share with you. Catalogs.com has negotiated special medicare rates for our vibrant community of seniors. If you are over the age of 60, you can head over to our Seniors Health Section which is full of information about medicare. All you need is your zip code and a few minutes of your time to potentially save 100s of dollars on your medicare bills.
Ingredients:
1 c butter
1 c white sugar
1 c brown sugar
4 eggs
3 Tbsp. water
1 tsp. vanilla
6 c flour
1 tsp. baking soda
1 tsp. salt
1 tsp. nutmeg*
Instructions:
Cream together the butter and sugars
Beat together the eggs, water and vanilla
Mix and sift the remainder of the ingredients
Combine wet and dry ingredients
Cover and chill. Roll small balls of chilled dough out on a lightly-floured surface and cut with cookie-cutters
Bake 350 degrees eight to 10 minutes or until dry and very lightly browned. Makes eight- to nine-dozen cookies depending on sizes of cookie cutters
*For nutmeg, substitute finely-grated lemon peel and one-tsp. lemon extract for vanilla.
These cookies also taste very good with no nutmeg at all.
Drop Sugar Cookies
These are an easy cookie to make with children. You could get out the colored sprinkles. 
Ingredients:
1 cup butter
1 tsp. vanilla
2/3 c white sugar
2 eggs
1 ® cups flour
Instructions:
Cream the butter and vanilla
Beat in the sugar and eggs
Drop teaspoonfuls on a buttered cookie sheet, one inch apart; bake at 375 degrees for eight to 10 minutes
Makes three to four dozen
 ~
Rosewater Shortbread
Part of many sugar cookies involves being able to discern the texture of the sugar. Shortbread has a sandy, sugary texture.
Ingredients:
2 cups butter
1 cup white sugar
4 cups flour
® tsp. salt
® tsp. baking powder
1 tsp. vanilla or rosewater*
Instructions:
Preheat oven to 350 degrees 
Lightly grease a 9 x 13 pan and cover the bottom with a piece of lightly-greased waxed paper
Cream butter, sugar and vanilla or rosewater together
Place mixture in paper-lined pans, press flat with fingers. Final cake should be roughly ?-inch thick
Prick all over with a floured fork. Score shortbread for cutting with a floured knife
Bake 350 degrees until lightly browned and no longer puffed. You can also roll out small chilled balls of shortbread and cut with biscuit or cookie cutters. Prick each cookie with floured fork
*Rosewater is a very old seasoning, obtainable mostly at old-fashioned pharmacies, Middle Eastern grocery stores, health-food stores, and specialty-cooking catalogs. It imparts what can only be described as a fruity aftertaste. If you make shortbread often, you can vary it with almond extract.
Snickerdoodles
This is also a family recipe, but not my family's. My mother did not approve of this recipe because it uses white shortening instead of butter. I used to sneak next door when I smelled Snickerdoodles baking. They have a wonderfully custardy taste that belies their simple ingredients.
Ingredients:
2 ? cups all-purpose flour
2 tsp. cream of tartar
1 tsp. baking soda
® tsp. salt
1 cup white shortening at room temp
1 ® cups sugar
1 tsp vanilla
2 large eggs
® cup sugar and 1-tsp. cinnamon in a rimmed pan to roll cookie balls in*
Instructions:
Sift and mix all the dry ingredients except the sugar
Blend together the remainder of the ingredients
Combine dry and wet ingredients, stirring thoroughly
Chill at least an hour. If dough becomes sticky as you work, chill remainder
Shape dough in round balls the size of an egg yolk, roll in sugar mixture and place two inches apart on ungreased cookie sheets
Bake eight to 10 minutes at 375 degrees
*For Christmas we dispense with the cinnamon and roll the cookies in colored sugars.
With or without the cinnamon, these are worth sneaking next door for.
Popular Savings Offers