Complements Catalog is home to the best shoe finds. Browse a full range of fashionable and a wide array of women's footwear collections created for all at very competitive market prices to ensure that everyone can enjoy the hottest deals Complement by Amerimark offers. The catalog features sophisticated casual women's styles, formal footwear designs, classy shoes, and fashionable footwear collections for both men and women that you will surely love. The assortments range from bold, solid color plains to vivid colors with fashionable prints.
Save more on the brands you love featuring discount women's shoes and affordable men's styles from Complements, part of the AmeriMark family of catalogs.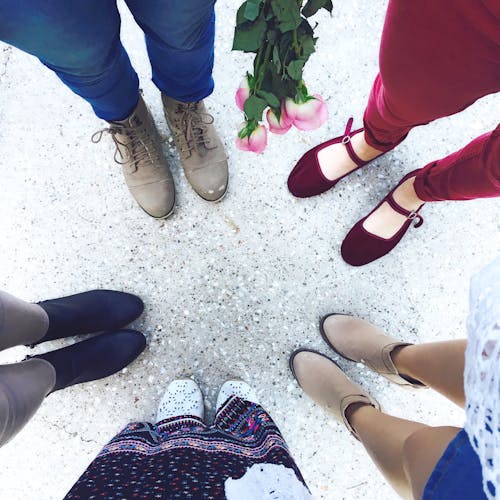 Complements' Products and Offers
The Complements by Amerimark catalog brings an extensive selection of men and women's casual, formal and athletic shoe lines sold at low prices every day. With their shoe collection catalog, you will be able to browse a variety of shoe designs that will amaze you including fashionable shoes, comfortable sandals, activewear shoes, formal footwear, accessories, and many others to supplement your wardrobe all through the seasons. You'll find pretty options that are suitable for casual to formal wear.
Here are some of the selections Complements has in store for you:
Athletic Shoes
Walk, exercise, and run errands in comfort with a versatile range of athletic shoes designed for the woman on the go. You'll find a sporty selection of lace-up, velcro, and slip-on sneaker styles from popular brands including Keds, Easy Spirit, Skechers, Hush Puppies, Grasshoppers, and more. Stay on budget with affordable shoes for women that are built for comfort and designed to last.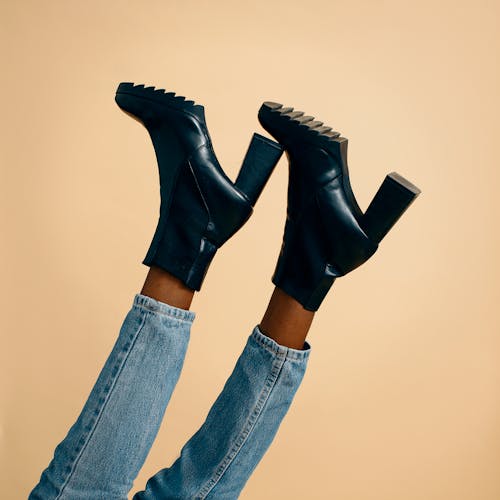 Fashionable Women's Boots
Keep feet warm, dry, and on-trend with a bargain selection of women's boots that will make you look forward to the fall and winter months. Shop a chic selection of knee-high boots and ankle booties, flat boots, or heeled styles, with plenty of casual, dress, and weather-specific styles to choose from. You'll find fashion-forward designs as well as waterproof, stain-resistant, cushioned, and winter-ready styles including the convenient store in your purse drizzle boots that will keep your regular shoes dry and protected from the rain.
Comfy Casual Day to Day Wear
From wear-everywhere flats to roomy oxfords, mules, and clogs to stretchy slip-on, Complements has all of your casual footwear needs covered, with discount women's shoes that will keep your feet housed in comfort around the house, at work, and all weekend long. Enjoy basic flats, colorful sandals, slides, and thongs for the day, or cozy up in a pair of cute and comfy slippers with heated and cushioned styles that are perfect for morning and/or bedtime.
Stylish Women's Dress
Get all dolled up with fashionable dress flats or heels available in a wide range of colors to match any outfit. Shop by brand, color, size, width, or style, from dozens of stylish pumps, slingbacks, and special occasion shoes from all of your favorite comfort brands. You'll also find a collection of handy accessories including wooden shoe stretchers to ensure a better fit and space-saving organizers that will keep your special occasion and seasonal styles stored safely under the bed.
Men's Collection
In addition to their wide selection of affordable shoes for women, Complements also features a comfortable collection of casual footwear for men including walking shoes, sneakers, and sandals, rugged slip-ons, and clogs, loafers, and lace-ups, boots and slippers, from celebrated brands like Hush Puppies and Dr. Scholl's.
The Complements catalog helps make shoe shopping a guilt-free experience, giving you access to hundreds of women's shoes available in your favorite styles from all of your favorite brands.
Complements' Frequently Asked Questions
Here are the most frequently asked questions about Anthony Richards to keep you guided as you shop:
There are two ways you can find an item online: Use the search function, which is part of the top navigation bar and appears on every page of the site. You can use the search function in three different ways:
to order from catalog enter the number of an item you have found in any of our catalogs. Even if you cannot locate the item online, if it was in our catalog and you have the item number, we will locate it for you.
item search, with the help of a few keywords, you can locate exactly what you are looking for.
Where are your sale items?
Our "Clearance" section offers great savings on fully guaranteed products. These offers change frequently so visit often for the best deals. ALL CLEARANCE SALES ARE FINAL. Clearance merchandise is sold "as is" and may not be returned or exchanged.
I know you carry this item, but I couldn't find it on your site. Can I still order it?
Yes, not every item in our catalogs is featured online, but almost all catalog items can be ordered online with "order from a catalog" which is on the top of every page. To use the "order from a catalog" feature, choose the desired catalog, enter the page number and click on your selection.
If you are still having trouble finding the item you've seen in our catalogs, please send us a note through the Contact Customer Service link which is located on the bottom of each page.
How do I enter my credit card information?
Enter your credit card account number in the appropriate field without any spaces or dashes or register and your credit card information will be filled in automatically.
When will my order arrive?
You can expect in-stock items sent via regular shipping should arrive within 7 to 10 business days from the date of order. Items sent via our Express Delivery can be expected in 3-4 business days after leaving our facility. For Hawaii and Alaska, please allow 4-6 weeks. To keep you informed of the status of your order we email you two confirmations (provided that we have your correct email address) one indicating that your order has been received and the other indicating that your order has been shipped.
Can I check the status of my order or backorder online?
Yes, you can check the status of your order online. Click on the button that says order status. Any of our Customer Service Associates would be happy to check the status for you, either via the Contact Customer Service link, located on the bottom of each page or by calling toll-free 1-866-345-1388.